Current Opportunities
ACRC offers opportunities for undergraduate internships, postdoctoral students, and graduate students.
There are no current opportunities at this time. Please check back soon or sign up for our email list for updates.
For information or collaboration opportunities on a specific project, please get in touch with one of the contacts listed on the project page.
For general questions and inquiries, please email us.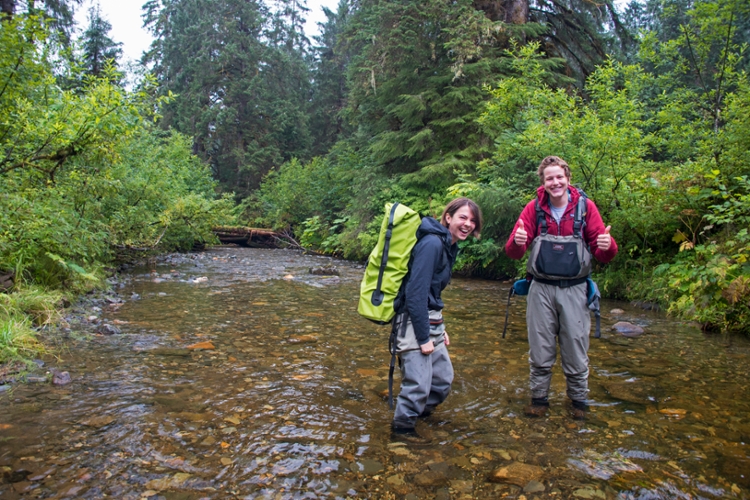 ACRC interns Mollie Dwyer and Connor Johnson pose at a stream sampling site at Montana Creek. ACRC Photo: Molly Tankersley.
Students: Come learn with ACRC researchers at UAS!
Research faculty at ACRC teach in several programs in the UAS Arts and Sciences department. Learn more about course offerings in the following programs.