ACRC welcomes postdoctoral researcher Megan Behnke
For Megan Behnke, Juneau's coastal temperate rainforest represents the familiar and the unknown all at once. Behnke, who was born and raised in Juneau, rejoins ACRC this month as a postdoctoral researcher funded through the Coastal Rainforest Margins Research Network over five years after first engaging with ACRC as a research technician. Realizing a long-held goal of living and conducting research on the microscopic ongoings of carbon in her own backyard has given Behnke a new lens to view the familiar settings of her past.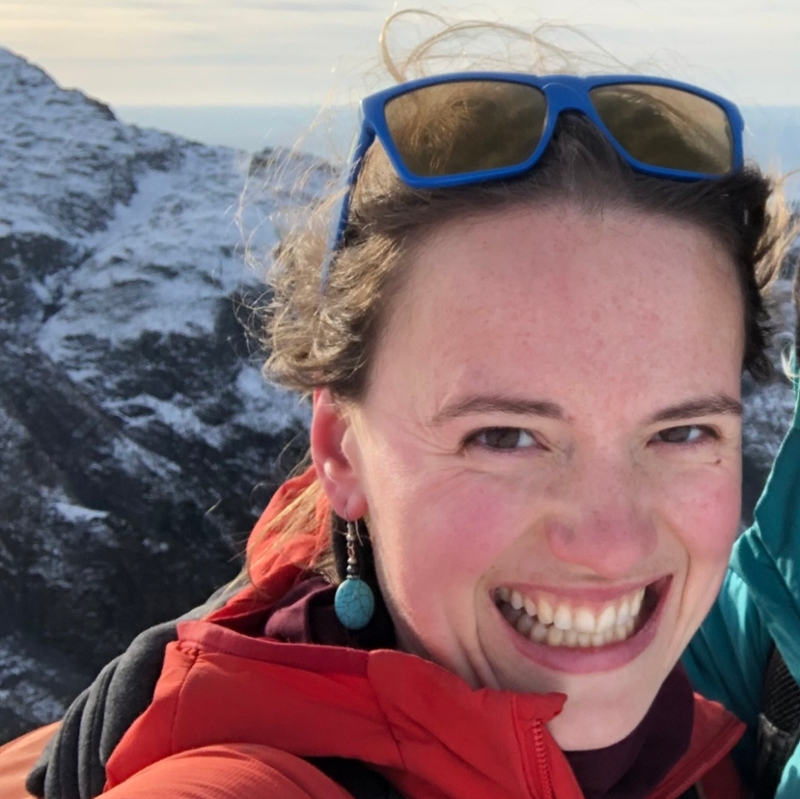 Originally from a chemistry background, Behnke came into the field of biogeochemistry (the study of how chemical elements flow through living systems and their physical environments) as an undergraduate researcher in Siberia with the Woodwell Climate Research Center. Beyond the lab bench, she found everything she was looking for in a career: science, the outdoors, and eventually, a path back to her hometown.
Through connections she made as an undergraduate, Behnke first joined ACRC as a stream chemistry technician in 2016. Behnke was driven by the experience to stay connected to research in Southeast Alaska and the pan-Arctic long term and found her opportunity in the unlikely Florida warmth pursuing a PhD in Chemical Oceanography at Florida State University.
In her graduate research, Behnke studied what happens when warming temperatures release carbon that has been stored in permafrost, glaciers, and wetland soils in both coastal temperate rainforests and around the pan-Arctic. After defending her thesis and receiving her PhD in February 2022, Behnke joined ACRC to continue learning about carbon as it "wakes up" in warming ecosystems and to study particulate organic carbon delivered to rivers from glacial, forest, and wetland environments in the Northeast Pacific Coastal Temperate Rainforest.
"Southeast Alaska has everything - soil carbon that's changing, glacier carbon that's changing. A lot of carbon is heating up and getting excited. That's why this is such a good place to understand the chemistry of what happens as that carbon wakes up," said Behnke.
As part of a small community of researchers studying carbon in the far north, Behnke has previously collaborated with many scientists in the CRMRN network and expects to be able to dig in quickly with her new position. With her field sites closer to home than her office on the University of Alaska Southeast campus, she is eager to reconnect to fieldwork in the place that first inspired her career in science.
"After a PhD that spanned 30 degrees in latitude and multiple continents, I'm looking forward to being able to settle into this region more deeply for a while, and go out and put my hands on the rocks that I need to collect for endmembers and dig back into why we all do this work, which in large part is this place. Being able to have my field sites as my backyard adds energy and efficiency to the work."