ACRC Researcher Jason Fellman Awarded EPSCoR Seed Grant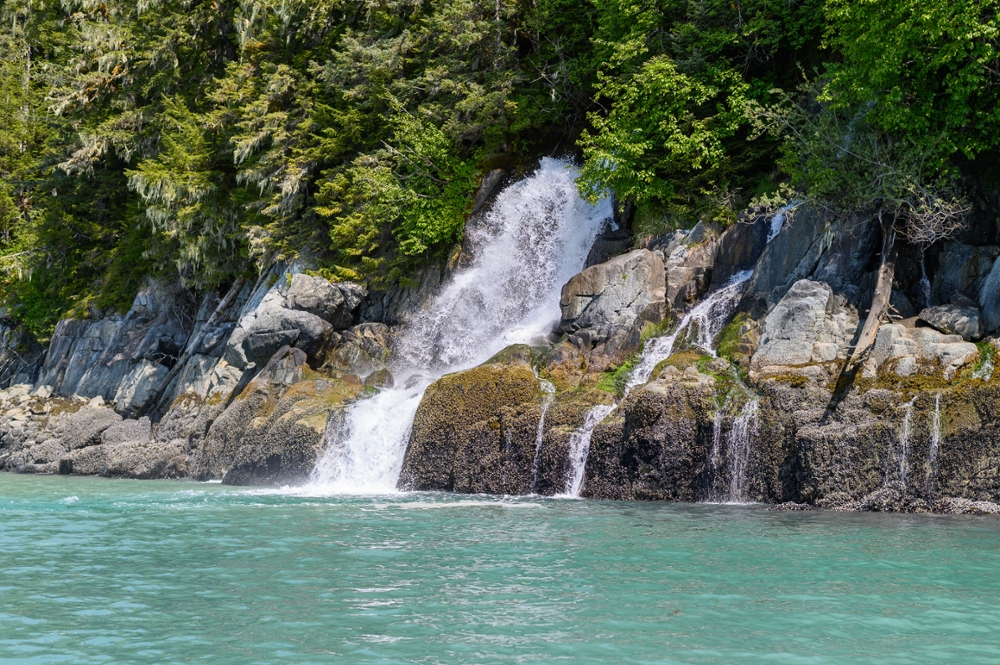 Jason Fellman (UAS) and Gwenn Hennon (UAF) were awarded an Alaska EPSCoR Seed Grant to investigate microbial community composition and productivity in nearshore waters in Lynn Canal. Using filtered water from two rivers (one heavily glaciated, one largely forested) and natural marine microbial communities collected in Lynn Canal in May 2020, they will test the hypothesis that riverine dissolved organic matter source influences the dynamics of the marine microbial community.
Alaska's coastal fjords provide critical habitat and nutrients to marine life such as salmon, marine mammals, and intertidal species. The coastal marine food web that supports these animals is fed in part by marine microbes like phytoplankton. The abundance, composition, and productivity of marine microbes in the region are influenced by salinity, nutrients, temperature, and turbidity, which vary strongly with the season but also can be rapidly influenced by episodic changes in river runoff in coastal areas due to storms or glacial outburst floods.
The coastal temperate rainforest of southeast Alaska is a significant source of nutrients and organic matter delivered to nearshore marine environments, but the importance of these resource subsidies to marine ecosystems is still not well understood. This work will help explain how marine life, supported by microbial production that forms the base of the food web, is sustained by riverine nutrients and materials.