Uncharted Waters: Streamflow modeling project in Southeast Alaska kicks off with stakeholder meetings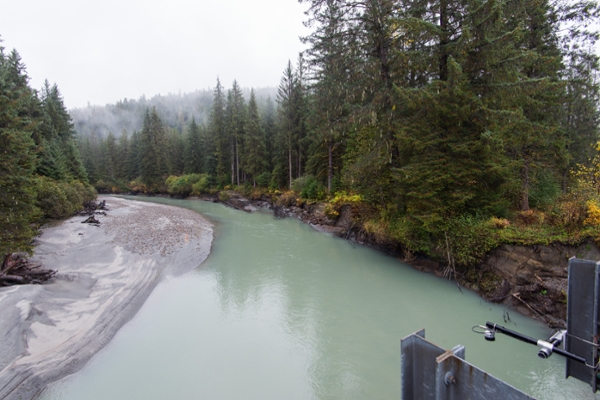 An effort to model the watersheds of southeast Alaska is coming to life as one of the AK CASC pilot projects.
Given the complex terrain, variable weather patterns, and extensive network of water systems in the region, a project of this magnitude and challenge has yet to be attempted. With the combined expertise of AK CASC senior scientists Uma Bhatt, Peter Bieniek, and new fellow Rick Lader, the team is taking strides forward.
ACRC is partnering with the USFS Tongass National Forest, Alaska Department of Natural Resources, National Weather Service, and the Alaska Department of Transportation, and AK CASC scientists to determine the right questions to ask about freshwater flow dynamics in the region, and how to answer those questions together.