Finding a path in environmental science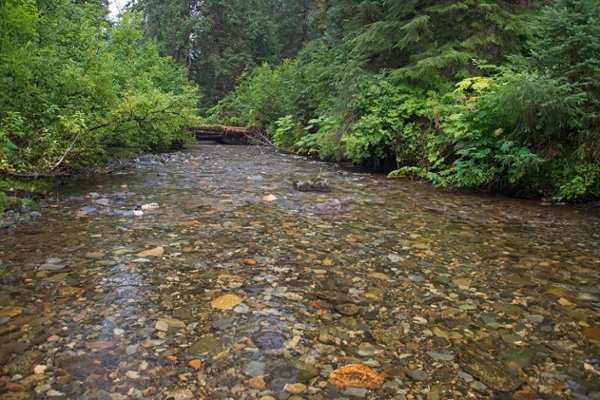 My name is Connor Owens, and I'm an undergraduate student currently pursuing a B.S. in environmental science at UAS. This fall, I have been working as a science communications intern at the Alaska Coastal Rainforest Center. Throughout this internship so far, I have worked both remotely and in the field to help collect and summarize data and information, largely relating to Juneau's yearly glacial lake outburst floods from Suicide Basin.
I have contributed to stream sampling at various sites around Juneau, collecting and recording data on measurements such as dissolved oxygen, pH, and temperature. However, because of COVID-19 and my recent start date, I have not experienced much fieldwork yet and have been sticking to mostly remote work. I have been drafting social media content and writing summaries for a new website that will serve as an informative historical database for Suicide Basin and its outburst floods. This virtual section of the internship has allowed me to gain experience in the field of communication to complement my pre-existing background in environmental science. Through this internship, I have begun to realize the importance that communication has in science, and how conveying information in a manner appropriate for the target audience is critical for the information to be properly understood.
I am looking forward to future opportunities with ACRC and with UAS in research and fieldwork. It has been an awarding experience so far and being able to contribute in the field is something I've been looking forward to for some time. Going forward, I hope to pursue my interests in sustainability, climate change, and earth science. I haven't narrowed it down much farther than that yet, but I hope to help bring about more environmentally friendly and sustainable change in whatever path I may take.
I am very thankful that I've had the opportunity to work with the ACRC. It has provided me with valuable experience for my future and I am eager to get involved more wherever I can.