ACRC researchers adapt to fieldwork under new conditions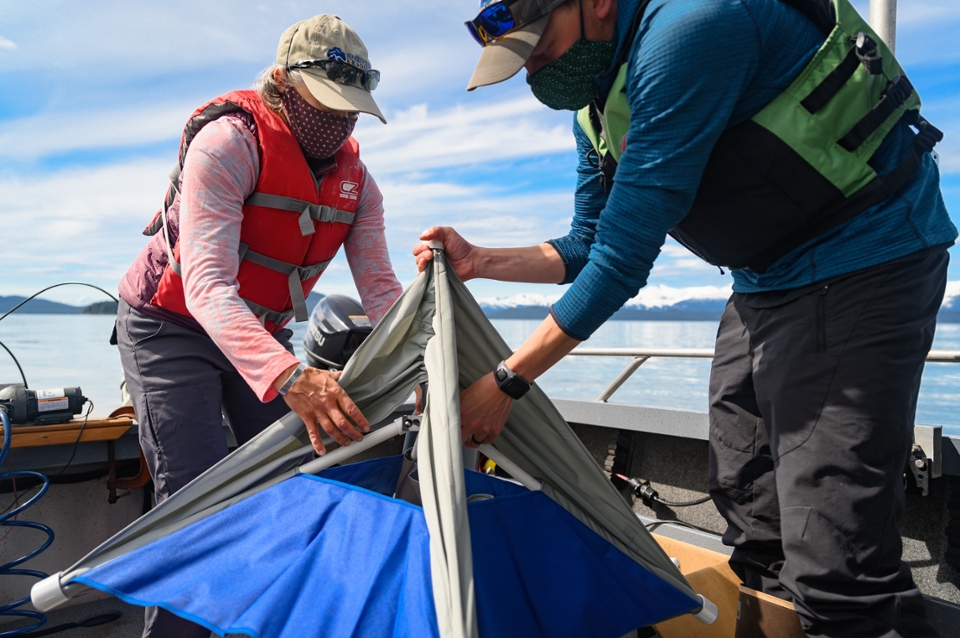 When COVID-19 brought normal operations at the Juneau Forestry Sciences Lab and the University of Alaska Southeast to a halt this spring, ACRC researchers were challenged to find safe, responsible ways to continue their work. The ability to carry out fieldwork to maintain long-standing datasets was a priority for many ongoing research projects. ACRC has contributed to datasets of stream water chemistry in the Juneau area since 2012, with monthly water samples and regular flow measurements collected through the summer.
With planning and guidance from UAS and the USFS, researcher assistant Emily Whitney was able to carry out regular water sample collections on the eight streams that ACRC monitors with aid from interns and staff. This monitoring provides needed data on water quality, stream chemistry, and streamflow to inform research about aquatic food webs, glacial influence studies, and resource management decisions.
ACRC is also part of ongoing research with Alaska EPSCoR to study the coastal margin ecosystem. This summer, an effort to understand coastal ocean currents in Lynn Canal continued with monthly deployments of special buoys that track GPS locations and ocean temperature as they drift with the current. Twice a month, these buoys are deposited along a stretch of coast north of Juneau with large, kite-like attachments to catch the current. Several days later, scientists use the GPS coordinates via an app on their phones to locate and recover the drifter, download the data, and prepare them for launch once more. 
While ACRC staff and scientists will continue to work remotely this fall, precautions like distancing, masks, and limited lab access will allow for the safe continuation of research throughout the semester.